Dreaming of Flawless, Glowing Skin? Let's talk Microdermabrasion Machines!
In today's society, it seems we are finally reaching the point of sensibility in the beauty department. Confronted with the never-ending Instagram duck-lips parade, unreal forms of photoshopped celebs in beauty magazines, rows of anorexic models, terrifying contour make-up, and cloned plastic-it's-fantastic faces, we have finally had enough. Hallelujah! This, however, doesn't mean that beauty is now irrelevant- in fact, that will never happen. This change, though, means that the new kind of beauty is ruling the world: a healthy-looking one. We are now exercising, eating healthy, and taking care of our skin to the point that we can take a #NoFilter selfie and proudly post it online. Healthy looking skin is now our makeup of choice.
Unfortunately, just as with everything else, if you want results — be prepared to work for them. Want a great looking body? Exercise! Want a great mind? Study! Wand to be healthy? Eat well and don't skip those regular checkups! Want flawless, young-looking and glowing skin? Follow a skin-care routine religiously. And one thing that skin routine should definitely include is microdermabrasion!
If you want to learn everything about microdermabrasion, and understand how to choose the right personal microdermabrasion machine or find the best salon microdermabrasion machine,  please keep reading!
Before We Begin
Not to bore anyone with a history lesson, but Egyptians started the facial resurfacing practice with sandpaper to improve scars in 1500 BC. Even then, skin imperfections were frowned upon to say the least. But let's skip ahead to the present: before microdermabrasion, our skin was introduced to dermabrasion. Dermabrasion was presented in its form in the 1950s, praised for its effects on skin regrowth.  This technique required the use of local anesthesia and there were a lot of reported complications such as scaring, excessive bleeding, and infections. Due to deep dermal damage, the healing process took up to several weeks. Dermabrasion could only be performed by a professional in a dermatologist's office and the healing phase needed to be monitored to avoid infection and/or scaring.
Our prayers were answered thirty years later when Marini and Lo Brutto introduced the new and exciting microderm procedure in Italy in 1985. Overwhelming advantages such as painless procedures and clinical effectiveness helped microdermabrasion reach popularity fast. Microdermabrasion quickly gained points through Europe and arrived in the U.S in the 1990s. The overall benefits of microdermabrasion are related to  superficial skin disruption, a fully painless procedure with no need for anesthesia. Microdermabrasion is primarily limited to the epidermis, meaning it is most effective for fine lines and superficial scars.
What is Microdermabrasion?
Simply put, microdermabrasion is a regimen that exfoliates the outer layers of skin cells. It is essentially a non-surgical, facial resurfacing technique. The layer of dead cells is removed (exfoliated and vacuumed away) with no discomfort, no pain, and no bleeding while revealing a  layer of healthy and glowing skin underneath. This happens because of our body's reaction to the procedure: when dead cells are removed, our body threats this as it would treat an injury and quickly replaces the vacuumed cells. This anti-aging procedure is considered to be one of the most non-invasive and result-oriented on the market today.
There are some cons related to the procedure and we are going to discuss them separately, but this procedure is so popular for a reason: those cons are really minor and hard to notice. The treatment is so non-invasive that can be done during your lunch break; you don't have to clear your schedule and take days off work to heal. You'll see results after the first procedure; your skin will  be shiny and polished. As the world pulls toward natural beauty, the microdermabrasion treatment becomes even more renowned. Though always popular, a 10-year-old data from The Plastic Surgery Association shows that only in the U.S, the yearly number of people receiving microdermabrasion treatments reached over 900 000, and more than 10% were men. And with its evermore growing popularity let's dig a little dipper and find out more about this amazing procedure.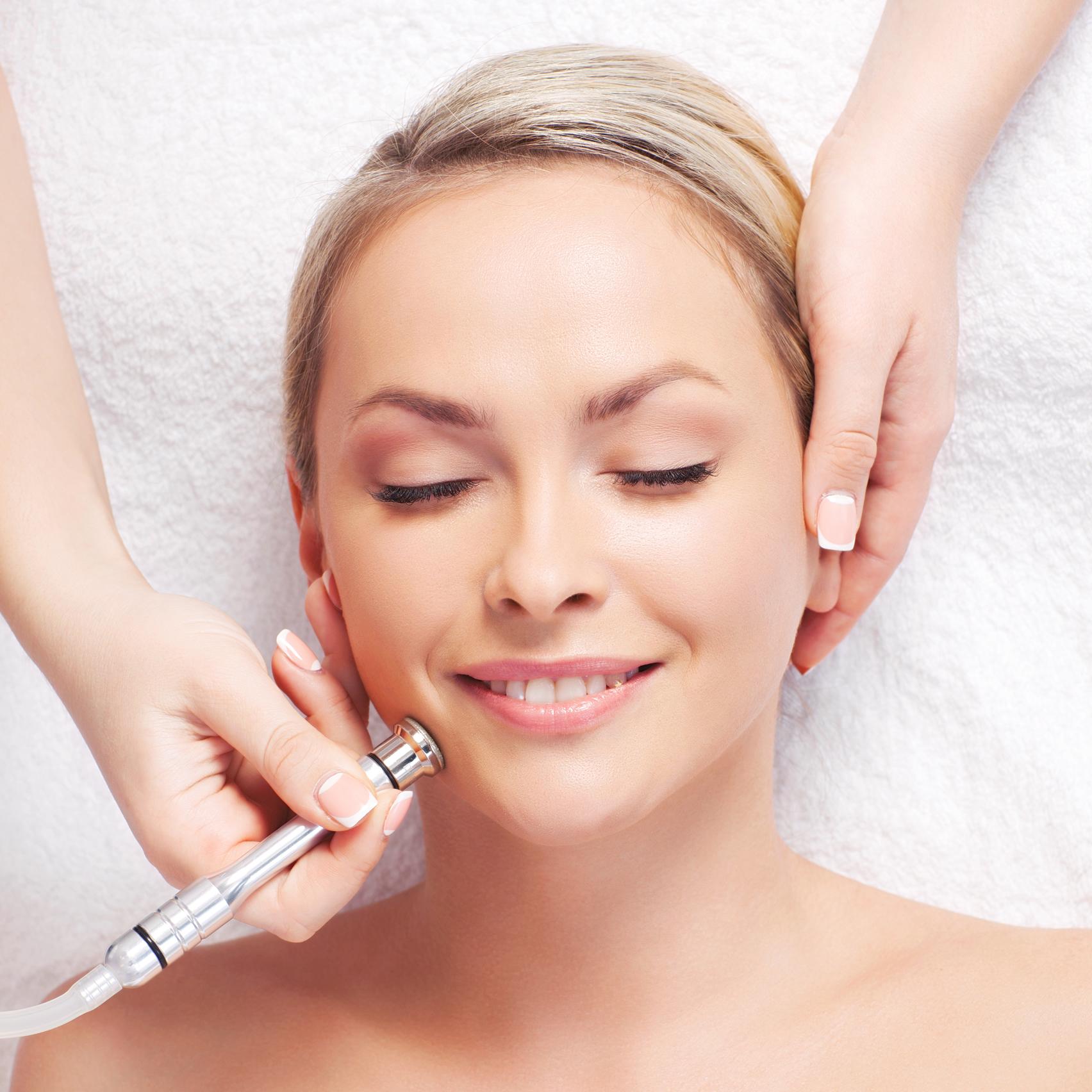 "Patients seeking a non-surgical method to rejuvenate and refresh their facial skin need look no further than microdermabrasion. It is also a great technique for deep pore cleaning so often a great treatment for acne". Plastic Surgeon Larry S. Nichter, MD, MS, FACS Source: realself.com
"Microdermabrasion is a cosmetic procedure whereby the superficial layer of skin is exfoliated using either crystals or a wand containing diamond microparticles. Our office uses diamond microdermabrasion exclusively as the depth of penetration is well controlled and the complication rate is low to nonexistent. The effects of microdermabrasion are directly influenced by the skill of the practitioner. Microdermabrasion is an important method of reducing skin impurities, clogged pores, oily skin, and resurfacing superficial skin irregularities". Plastic Surgeon  Raffy Karamanoukian, MD, FACS Source: realself.com
Understanding Microdermabrasion (The Pros)
Let's be honest, understanding is essential for anything and everything. First off, it is important to understand that this is not plastic surgery; it's not a filler or a paralyzing agent, and it is not a quick fix. It's a healthy, systemic approach to  healthier looking younger skin. Microdermabrasion will not eliminate deep creases, yet is recommended to treat superficial imperfections (lines and wrinkles). The procedure is designed to let your natural beauty shine, to rejuvenate your skin, to freshen and brighten the appearance of your skin, and to make it glow. Microdermabrasion brings back the younger version of you; It does not make a new plastic one.That has to be understood for you not to feel mislead  by this amazing skin treatment.
So, here are the main widely known benefits of the treatment stated both by doctors and/or aestheticians and consumers:
Polished skin.
 We've all noticed that beautiful healthy skin glow that celebrities proudly wear. This is a sure way to achieve that. Dead skin cells tend to pile up under the skin leaving it dry, uneven and flaky. When products like foundation, highlighter, bronzer, blush, or powder is applied to skin in such condition, it enhances and makes all the problem areas even more noticeable. When the dirt, clogged pores, dead skin cells are exfoliated and vacuumed away you are left with that Hollywood polished skin look.
All inclusive. All of us have different types of skin. There is the dry, the oily, the combination type of skin, the normal, the sensitive, the young, the old, the in-the-middle, and the with and without acne skin. The list can go on and on. Usually, this means that there are a lot of things that need to be taken into consideration before ever recommending something as simple as a daily day cream. This procedure, however, is recommended for all skin types and even for those of us with skin conditions such as acne.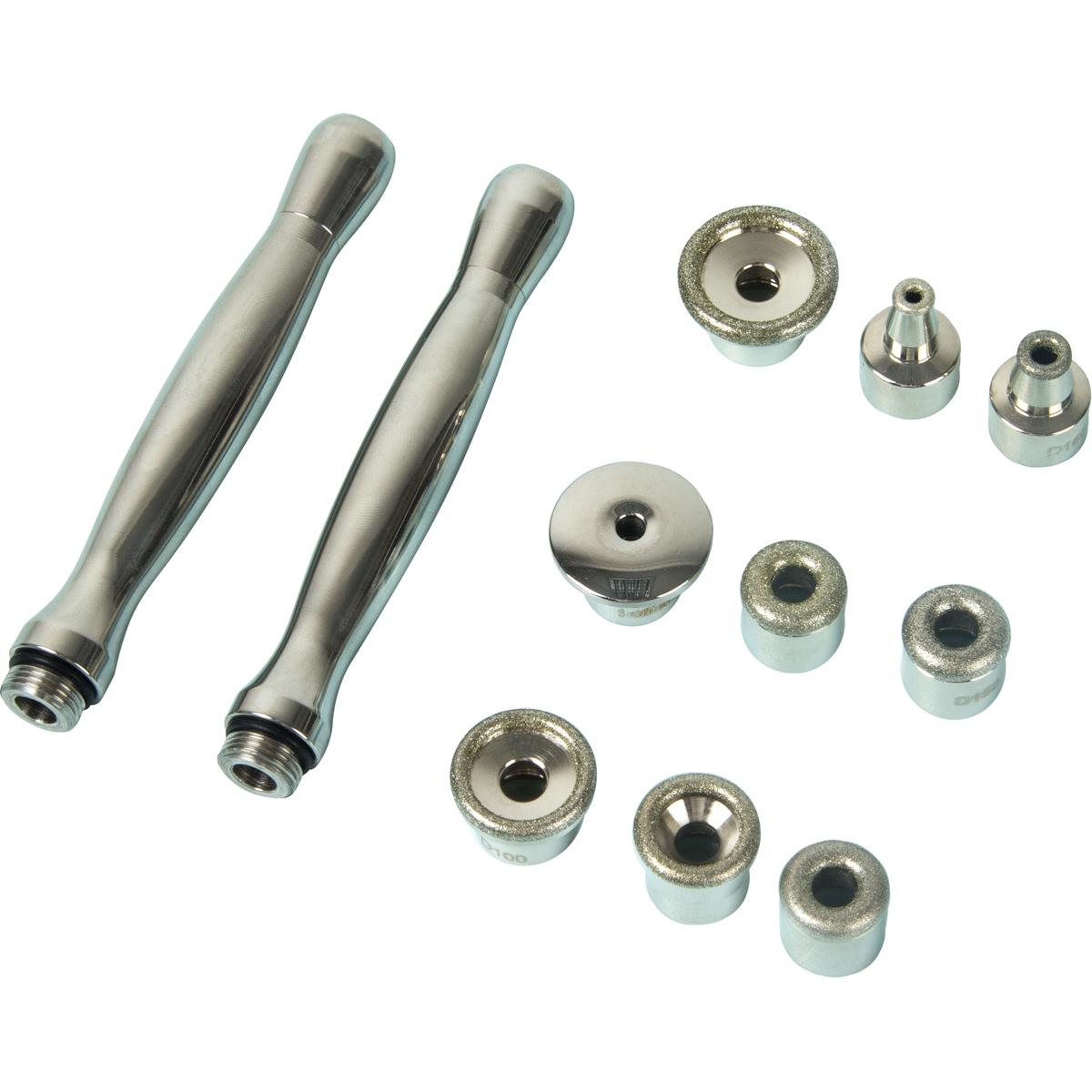 Reduces puffiness and under-eye wrinkles. Microderm treatment ensures better skin hydration and stimulates blood flow, which can combat mild under-eye wrinkles and puffiness.
Battles Acne. Essentially, acne is clogged pores plus bacteria and oil build up all resulting in pus formation. Microdermabration unclogs those pores and cleans the skin so it can heal. The effect microdermabrasion has on acne is one of its best features, and is beneficial to all of us.
Activation of  creams and serums. Unclogging the pores, vacuuming away the dead skin and make-up dirt pile-up layer actually clears the way for those very important oils and vitamins, that much-needed retinol that is in your ridiculously expensive anti-wrinkle cream. Product can actually be absorbed by the clean skin and not just sit on top of the dead skin and dirt layer. With microdermabrasion there is no need whatsoever to change your skin care routine, whatever you were doing — keep it up, the treatment can only make it better.
May just be a remedy for your pores. Large pores are the worst. Makeup makes them more visible, and at times it seems your blackheads can be seen from across the street. We have all fought and lost the big pores-bigger blackheads battle — usually all we are left with after trying to clean the pores and remove blackheads is red, irritated skin. With microdermabrasion removing the dead skin layer and boosting new skin growth, huge pores and blackheads become a distant memory. If you have dirt clogging your pores and making them expand, the only thing for them to do is shrink.
No side effects and no allergic reactions. You might not like this treatment because of the unrealistic expectations,  price, and commitment you need to take care of your skin (the number of recommended sessions usually varies from 6 to 10), but rest assured that you can stop the treatment at any time with no side effects whatsoever, making this a very safe procedure. You are getting all the perks of an intrusive abrasive skin rejuvenation treatment with the pain and side effects of an at-home facial scrub.
Result-oriented procedure. You will see immediate results; there is no "wait until it heals" period. Your skin will feel softer with an immediate healthy glow. And what is even more surprising is that although the instant results are great,  the long term results are even better — you should notice the best effects in a few days after the session.
Comfort of your own home or luxury spa experience — completely your choice! This is undoubtedly unique: microdermabrasion is safe to be done at home without professional supervision. This makes the procedure affordable for anyone who wants to take good care of their skin.
Understanding Microdermabrasion (The Cons)
This needs to be said before we get into the Microderm Cons: most people list them as cons only because of poor understanding of what microdermabrasion is and what it does, and the unfortunate, but inevitable meeting of those unrealistic expectations with reality. Please don't confuse the Cons with the Medical Contradictions — all of those you'll find below. That being said, let's discuss the consumer-stated cons:
Doesn't erase deep scars and/or deep wrinkles.
 To tell you the truth, I haven't seen one instruction manual that promises this. It's not a filler or paralyzing agent, and it's not plastic surgery. All the information available online clearly states that while definitely seeing healthier looking skin and small or mild wrinkle reduction. You will not see a complete  disappearance of fine lines and wrinkles because this is not what this procedure is for! It is like buying a perfect pair of running shoes and listing as a con that they don't quite work as a wedding heels even though you've tried to make it happen numerous times and still — nothing! Surprisingly, this is the mainly listed con.
The price.
 Of course, if the procedure is done in the doctor's office you can expect greater results and a higher bill - that is a given. But there are literally hundreds of options for you to use this at home. You can get a home kit, or you can undergo the recommended 6 to 10 initial treatments at your doctor's office and then switch to a home skin care routine, or, as recommended by the Plastic Surgery Association, finish the recommended treatment and come back once a month for securing and maintaining  results. Really, the options are endless and you can plan your budget as it is suitable for you.
Side effects.
 Strangely enough, safety is listed as a con. But if you read reviews, the common theme throughout them is: "I haven't read the instructions", "Wasn't sure what I was doing", "I had inflamed skin, but...". Plus, even in these cases, the worst case scenario is redness or mild swelling. Please read the manuals, watch the instructional videos, and, if you are unsure of your ability to follow the safety guidelines, make an appointment with a professional.
Different results for different
 people and the fact that it has to become a skin care routine and is not a quick fix procedure are also often listed as cons. I don't really know what can be addressed here. Yes, the results vary from person to person. The fact that microdermabrasion is suitable for all skin types doesn't mean same results exist for everyone. And yes, this should become your routine. Dirt will pile up again and dead skin cells will  build towns and cities on the surface of your beautiful skin again. This is just nature.
Medical Contradictions
There aren't many contraindications to microdermabrasion, but a few do exist. Diabetes is a contradiction, as is skin inflammation, bacterial, or viral skin infections (such as Measles, Herpes, Chickenpox and others). You need to wait at least two months after facial surgery to do microdermabrasion anything less than that is a contradiction. And that is all, folks!The following are not considered to be contradictions, but you need an OK from your doctor before starting the treatment: extremely sensitive skin, use of Isotretinoin or Accutan, and/or if you are pregnant.
And a shoutout to those of us tattoo lovers — Microdermabrasion may lighten the color of your tattoo.
The Machines!
As stated above, there is a huge number of various microdermabrasion treatment machines to choose from - hundreds of them. There are professional salon microdermabrasion machines and systems, facial machines, ones used only by professionals, and  those you can easily and safely order online and use at home. There are also huge numbers of microdermabrasion machines reviews. So what are the guidelines for the best microdermabrasion machines? Before diving deeply into specifics, let's talk about the basics.
Essentially there are two kinds of microdermabrasion treatment machines used to remove the epidermis, rejuvenate the skin, and promote new skin growth. Usually, your choices are limited to two beautiful words: crystal and diamond.
The crystal procedure streams microcrystal particles on to the outer layer of the skin. The crystal machine operates with a compressor and a wand, which is either glass or steel. Throughout the procedure the wand touches the skin creating a vacuum that lifts and essentially removes dead skin cells and crystals revealing the underneath layer and promoting new cell growth. Aluminum oxide crystals are the ones commonly used and they take a second place in hardness only to diamonds while being way less expensive.
Another frequently used microdermabrasion machine using a hand piece with a diamond-tip. Essentially it is the same practice as the first one: skin is mechanically abraded and vacuumed away. Research has shown that the diamond-tip machines are the preferred choice. Diamond tips are considered to me more comfortable to use, and more efficient. It is shown to be better with sensitive skin, you have more choices with the level of roughness and the treatments are quicker and are not messy unlike the crystal one.
There are more than 100 different machines on the market and it can be frustrating to shop for the right one, no matter you are buying a small machine to use at home or trying to grow your business in a beauty salon or a doctor's office.
How to Choose the Best Microdermabrasion Machine for You
The only thing you can be sure of is whether you need the machine to take good care of your skin at home or if you need a professional facial care system to help you quickly grow your business. That is an easy one; after answering that, we have a lot of choices. The first thing you need to do is make up your mind on the type of exfoliation you want to use. As we've already covered, the choice is between crystal and diamond. The next thing you need to learn about is the suction power - this should be one of your main focuses while shopping, as the procedure depends on the wand vacuuming dead and loose skin cells. So, check details online, or carefully read the box – the suction power for the professional salon machine should be 26-28 inches/Hg and for the home one – 16 in/Hg is considered to be perfect. So, this is quite simple – more suction power =more results. It's as simple as that.
Quality of the tips is another very important factor. You are buying an exfoliation machine, so the part that actually exfoliates needs to be up to par. This is where you might want to invest more to get more results. A good quality diamond tip will give better results for you and/or your clients and it will last much longer. Paying extra for high quality in this case will actually save you money.
If your machine has great tip quality and suction power, then surely, results will be great! Essentially, overall results depend on those two very important criteria.
The machine should be easy to use and the company should offer great customer service. Whether you are shopping for a home use machine or one for your place of work, it needs to be easy to use, and, if you have managed to buy a complicated piece of equipment, customer support should always be at your disposal to walk you through the procedure. Always pick a company with good customer service reviews.
Now, these are the main things to consider while choosing a microdermabrasion machine. Anything that is offered additionally is a bonus!
Think carefully and really understand your needs. For instance, if you offer home visits in your practice, the machine should be portable, and you should be able to set it up in minutes. If you offer a range of dermatological procedures, it would be wise to invest in a machine with a line of popular procedures. For example, you can invest in a 3-in-1 Zemits Facial Machine that along with Diamond Microdermabrasion, is also equipped with an Ultrasonic Skin Scrubber and Ultrasound therapy. There are systems that offer mesotherapy, cold, hot and LED therapy. Let's discover some of the best benefits of the best Microdermabrasion machines and take a closer look of some of the finest offers today. We'll review a Microdermabrasion system Machine and a Microdermabrasion facial machine for salon use only.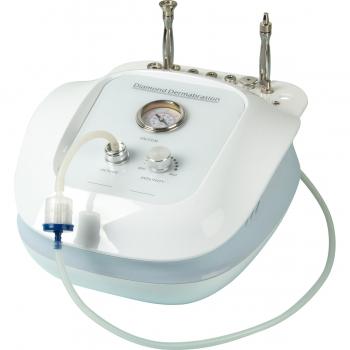 Diamond dermabrasion peeling Machine Zemits Leon 60 is a professional esthetic equipment designed for beauticians to work in a beauty salon or facial room.
Accessories:
2 metal wands
9 diamond tips
2 silicone hoses
Shelf-holder for handpieces
2 preventers
Set of round cotton filters
Set of additional rubber seal
Vacuum filter
Power cord
Benefits of Zemits Leon 60:
The most popular treatment
2 solid metal handpieces for diamond derm with 9 replaceable diamond tips
Easy replaceable diamond tips for eyes/face/body
Powerful vacuum compressor for dermabrasion- 70 kpa
External Vacuum Gauge
Low nozy working
Modern fancy design